Fredrik from SNRGY Coaching in D2, Norway
How to raise our self worth, confience and cultivating a daily practice with Fredrik from SNRGY Coaching, Radical Broccoli Podcast. Listen here.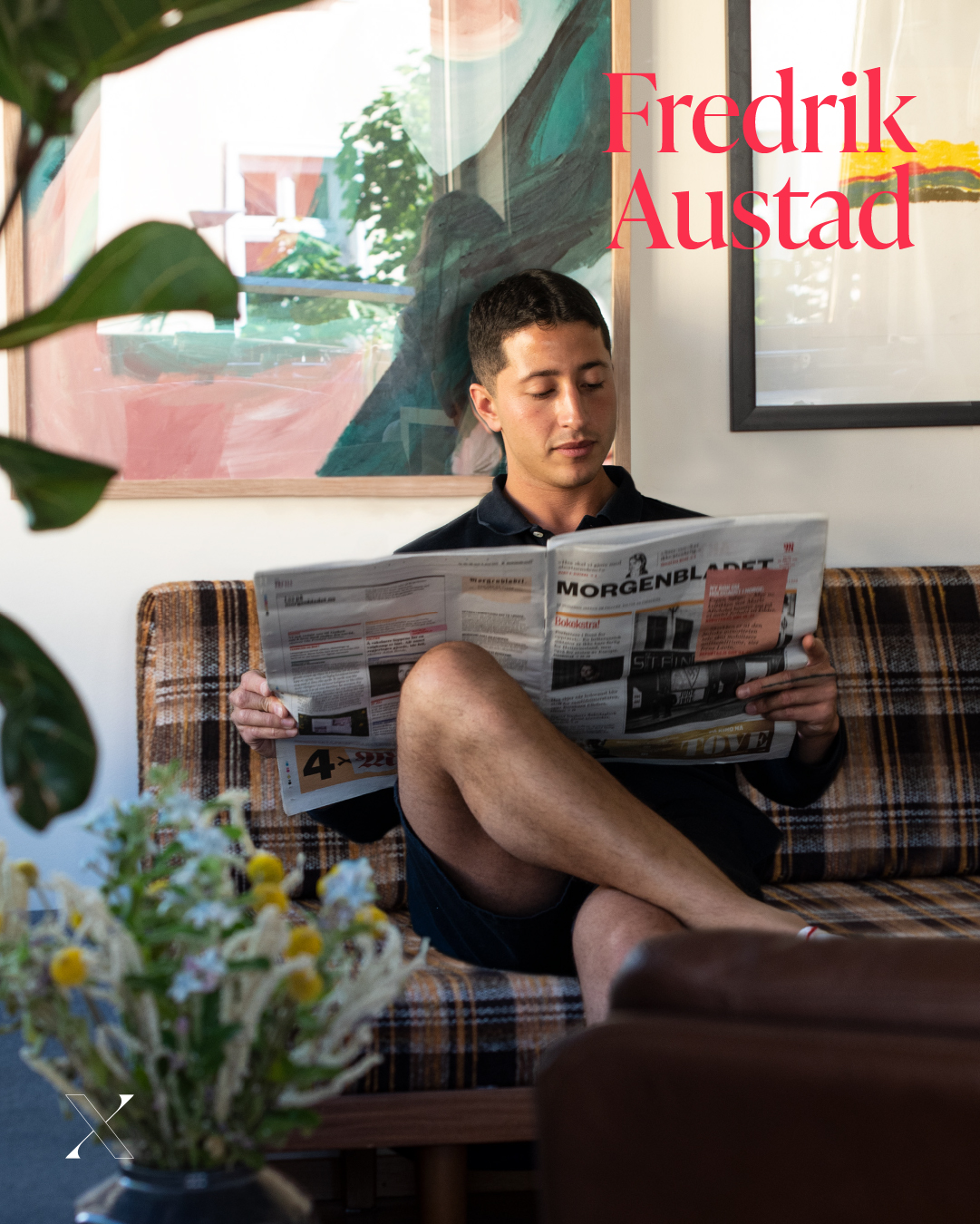 Interview wit XPANDIR Studios. Watch here. (Norwegian)
Vækst festival in Melk&Honning. Read here. (Norweigan)
Start with WHY, SNRGY retreat with Pust, Tromsø
Introspection does not preclude solidarity in Subjekt, April 2022


Get to know SNRGY Coaching

As soon as I started talking with Fredrik about my past, my current issues, and my feelings, I knew he understood me and my needs. Being told that it's not wrong but completely necessary to want happiness for oneself, to feel worthy of it, and to actively strive for it, is something no one has told me the way he did. What has also helped me a lot is what he gave me as practical tools to help me in my every day, practicing gratitude for what I have, looking at and celebrating achievements every day (big and small), breathing exercises to help with anxiety, and how I should speak to myself and about myself to give myself the worthiness I deserve. After just one session I feel like Fredrik has helped me so much, and I look forward to continuing this journey with him.

Charlotte (43), doctor, personal guidance
Fredrik gave me advice that made me see the value in who I am now but also helped me to see in what areas of life I can grow - and HOW I can grow. I think it's the best push I could have gotten on the road to becoming the best version of myself.

Marthe, student, personal guidance
Thanks for a great day! It was inspiring to work with Fredrik and the retreat group. Fredrik included and listened to everyone in the room. It felt safe to be me. The theme of the day was "values": an important topic! I liked the concept, the structure, and the group was suitably large. Had a great benefit of the day.
Steffen, psyochologist, participant at the "Start with WHY" retreat with PUST Tromsø

Arc´teryx wants everyone around us to take a few breaks and learn techniques on how to disconnect - as we do in nature. Therefore, we had two fantastic meditation mornings with SNRGY / Fredrik Austad. Fredrik taught us important techniques on how we could calm down outer space to find inner peace, and brought a feeling of calmness into the location like a flowing stream - he gave us new life for the weekend and everyday life!
Marie Ræder Haakonsen, Marketing Lead at Arc'teryx Oslo, meditation
Fredrik held a thorough, eye-opening and nourishing class in our membership portal. He taught us the importance of finding balance in mind, body, and soul, and gave us both practical, hands-on tips and takeaways, but also the science and research behind his findings. I have personally implemented many of his tips on a daily basis. Fredrik leads and speaks with calmness, confidence and charm, and our members concluded afterwards how they greatly benefited from his talk. It was truly inspiring and helpful, and we would love to have Fredrik back as a speaker and teacher in our portal.
Susanne Batsviken, Co-founder of Radical Broccoli, class on energetic balance and self-management
Fredrik opened our conference weekend with Future Leaders.
The seminar was themed on self-management and connecting with our inner self. Fredrik addressed practices for grounding and observation of our inner and outer world. This lecture provided a solid basis for further reflection and work throughout the weekend. We would highly recommend Fredrik and SNRGY Coaching.
Herman Persen, Head of Business Development, Looping, meditation



Overall very good, I enjoyed all the different classes at Vækst festival. There was still something very special about Fredrik from SNRGY Coaching's first session on energetic balance and self-management.
Participant at Vækst festival feb 2022